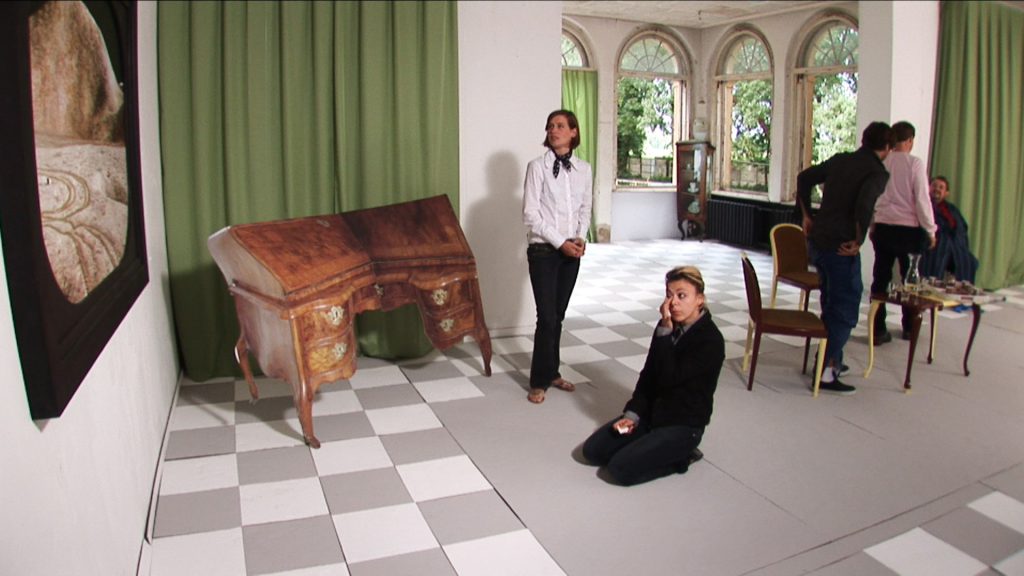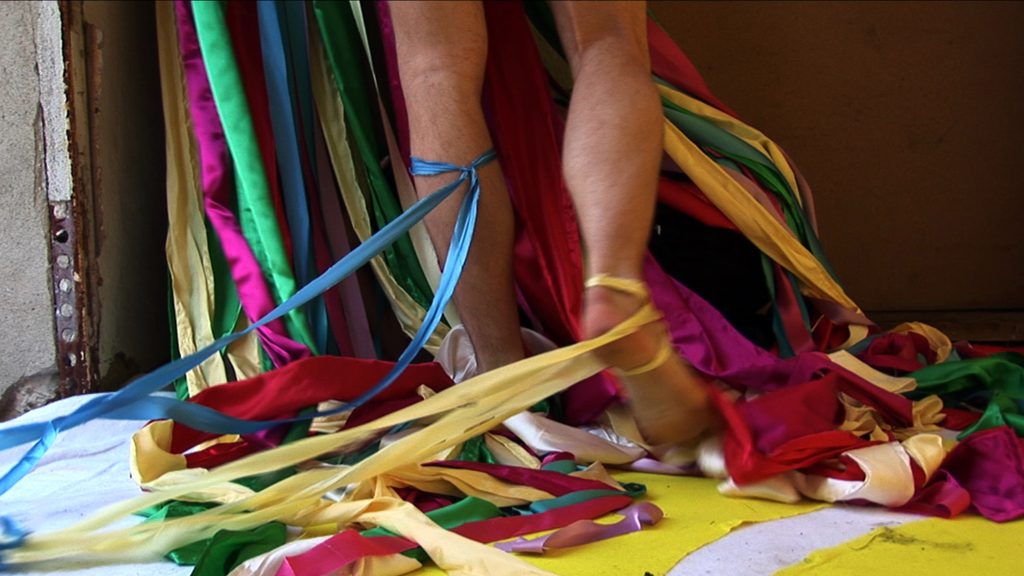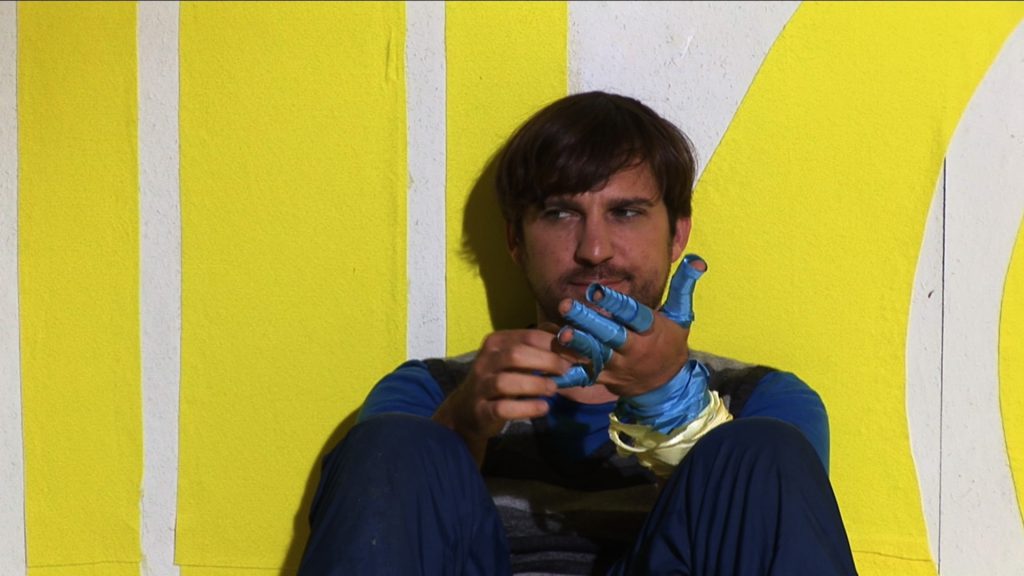 –
D, 2007, colour, video,
78 min., German with engl. Subtitles
–
"I always find the unexpected: those moments are the best – did you catch them? Don't waste it!"
Cosey Fanny Tutti, Heathen Earth
Dekonditionierung is inspired by experiments of the dance and art commune Exploding Galaxy / Transmedia Explorations. One of the members in 1969 was Genesis P-Orridge (later Throbbing Gristle). They tried to decondition the personalities of their members by changing personalities, clothes, tasks and places to sleep every day. This unfortunately led to personality disorders in some members.
Dekonditionierung doesn't try to decondition the personalities of its actors, but our assumptions about human behaviour and communication. On five subsequent days, the actors were given rules of communication: Politeness, Power, Human Animal, Psychosis and Closeness. Every day the behaviour towards the group and oneself changed. The borders between play and "real life" were fluid – one person could really hurt the other or eat real spiders that were too small to be seen in the film. Who are we seeing? When the rules change, does the personality remain the same? Some of the participants are professional actors, others not, but all were asked not to play a role, but to "be themselves" under changing rules. The script told them how to communicate (or fail to communicate), but not what about. All content was left to the improvisation of the actors, who were also free to decide when to leave the room and the play. Each day they found themselves in a different room, with different mood, furniture and props, which were connected to the rule of the day. All rooms and the spacious park belong to Atelier Ost, an old villa northeast of Berlin that is entirely surrounded by the Berlin wall.
Distribution
Please request the rental conditions for the videos by Antje Majewski.